Covid 19 – Business Support Grant Schemes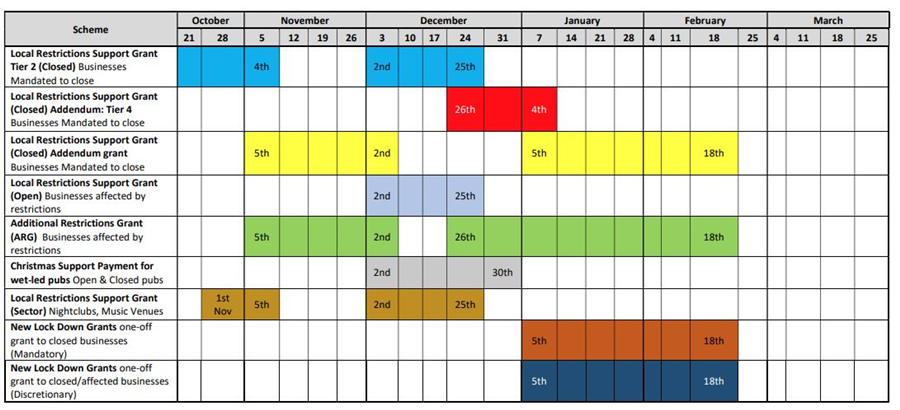 From this page, you can download a copy of the grant scheme timeline . It shows the timeline of each of the grant schemes. We are aiming to award as many of these grants as possible automatically. It is likely you will be required to complete some form of application process/form to confirm eligibility to the grants. Full details of all the grants schemes can be found on the .GOV.UK Local Restrictions Support Grants page here.
Below you will find further details about the available grants.