Test Valley, a great place to live
Nestled in west Hampshire, Test Valley is the English countryside at its most perfect, adorned with picturesque villages and beautiful landscapes.
Not just a pretty place…
With a plethora of fantastic sports facilities including Romsey Rapids and Andover Leisure Centre, cosy local pubs, spectacular nature reserves including Fishlake Meadows and Anton Lakes, wondrous walks and ancient woodlands, it's truly an amazing place to live. Not to mention our award-winning parks, high quality homes, close-knit communities and brilliant family attractions to boot!

Spend your spare time immersed in a bygone era and explore our 38 architectural and historic conservation areas, nearly 2,500 listed buildings and 96 protected ancient monuments. Enjoy the splendour of Romsey Abbey and wander the romantic rose gardens at Mottisfont Abbey – just two of the many highlights the borough has to offer.
If it's culture you are seeking, there is something for everyone at The Lights Theatre in Andover. With more than 100,000 visitors each year it attracts top names in comedy and music, with the likes of Michael McIntyre and Jimmy Carr gracing its stages.
If fly fishing is your thing, then pick a peaceful spot along the stunning River Test and it won't be long before you see a brown trout or two as they love to hang out in our gin-clear chalk streams (you'll also spy one on our logo!).
And while there's plenty to see and do right on your doorstep, you can always hop across the border to visit Berkshire to the north, Wiltshire to the west, and the New Forest and Southampton to the south, It's also just a one-hour train journey from Andover to London, if you fancy a trip to the capital.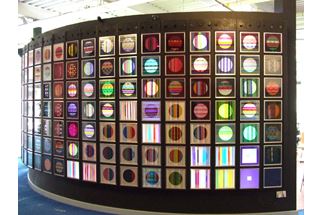 Make yourself at home
There is a home to suit every taste and every pocket, from affordable apartments in the centre of the busy town of Andover, to beautiful period cottages dotted around Test Valley's villages. We've also created new neighbourhoods in Romsey and Andover, so whether you're searching for a home steeped in history, or prefer something a little more modern, there's plenty on offer.
If you have a young family, we have some wonderful local schools, with around 60 primary and secondary schools dotted around the borough, including several independent schools.
While we think Test Valley is pretty amazing already, there are exciting times ahead as the council is set to press on with delivering its masterplans for both Romsey and Andover, with the latter presenting a once in a generation opportunity to regenerate the town and totally transform the area. With the bustling new Town Mills riverside park, which showcases the picturesque River Anton and creates the ideal spot to stay, play, picnic and relax, work is already well underway!
It's certainly an exciting time to live and work in Test Valley!