Remembrance 2023
Remembrance Sunday parade to take place in Andover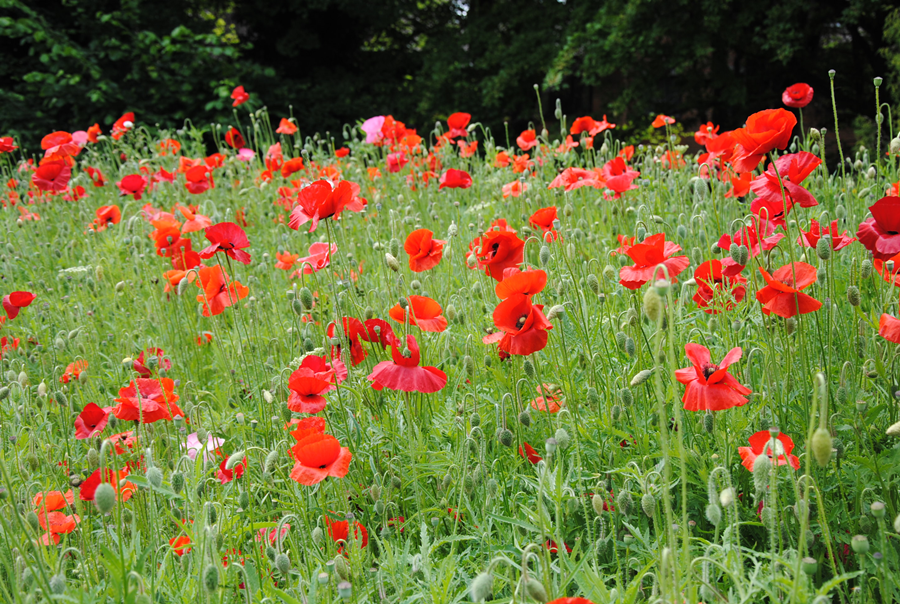 Veterans, troops, a marching band and uniformed groups are set to take part in Andover's Remembrance Sunday Parade to honour our servicemen and women, on Sunday 12 November.
The parade is part of a morning of events in which the public can pay their respects to those who served in battle and made the ultimate sacrifice.
It will begin at Bridge Street and move towards Winchester Street, onto Eastern Avenue and end at St Mary's Church. An indoor service, led by Rev'd Chris Bradish, will be held at 10am in the church before a special service in the Garden of Remembrance at 10:45am.
Wreaths will be laid by the Deputy Lieutenant of Hampshire, the Mayor of Test Valley, the President of the Andover Branch of the Royal British Legion, Representatives of the Freeman of the Borough of Test Valley and the North West Hampshire MP.
Posies of poppies will also be laid by local school children.
Following the act of remembrance, dignitaries will travel to Eastern Avenue to salute the return parade.
This will result in some road closures on Sunday morning.
Approximately 9.45 to 10.45am:
Approximately 10.15 to 10.45am:
Western Avenue
High Street
London Street
Winchester Street
South Street
Eastern Avenue
London Road
East Street
Savoy Close
Newbury Street
These closures will be re-enforced from 11.30am until 12pm.
While the road closures are in place, George Yard and Black Swan Yard car parks will not be accessible, and Town Mills will have very limited availability. Alternative parking can be found in the Chantry Centre multistorey, Shepherds Spring Lane and Anton Mill.
On Saturday 11 November, a short service will be held at the Cenotaph at St Mary's Church to mark Armistice Day, starting at 10:50am.
Romsey
Memorial events will also be held in Romsey, including a parade and a service at the abbey.
For more information on this visit https://www.romseytc.org.uk.