Energy efficiency grants
Warmer Homes scheme
The Warmer Homes programme is funded by the Government's Home Upgrade Grant. Portsmouth City Council, in partnership with several local authorities including Test Valley Borough Council, has secured funding from this scheme to offer grant funding to improve the energy efficiency of eligible homes. The programme is available until the 31st March 2025.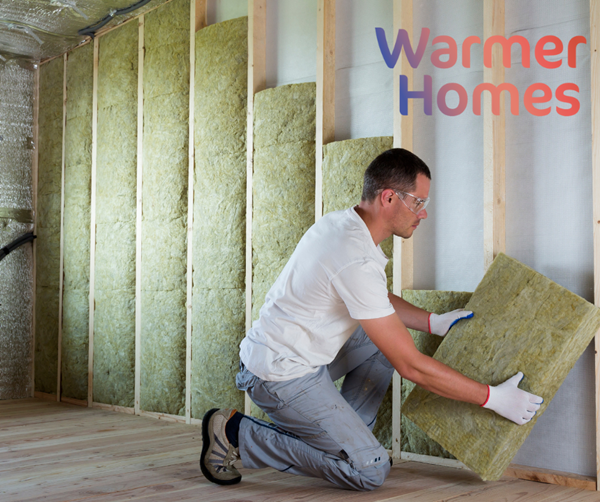 The Warmer Homes programme aims to raise the energy efficiency of low-income and low energy performance homes. Both homes and applicants will need to fulfil specific criteria to qualify for the funding.
There is funding available under the programme for the following energy efficiency measures:
Solid Wall Insulation
Cavity Wall Insulation
Underfloor Insulation
Loft Insulation
Room-in-Roof Insulation
Air Source Heat Pumps
Solar PV Panels
Park Home Insulation
High Heat Retention Storage Heaters
Heating Controls
To find out more visit Warmer Homes.
Home Energy Efficiency upgrades for on-gas properties
There may be energy improvement upgrades that you can obtain from your energy supplier. Alternatively the Connected for Warmth scheme can provided insulation measures to owner occupiers or private rented properties that are in council tax bands A-D. More details can be found on their website Fully funded energy efficiency measures | Connected for Warmth
Boiler Upgrade Scheme (BUS) the government is providing grants to encourage property owners to install low carbon heating systems such as heat pumps, through the Boiler Upgrade Scheme (BUS). These grants can help property owners overcome the upfront cost of low carbon heating technologies. The scheme is open to domestic and small non-domestic properties in England and Wales and you need a current Energy Performance Certificate (EPC) and no outstanding recommendations for loft or cavity wall insulation. It runs from 2022 to 2025. To check eligibility visit https://www.gov.uk/guidance/check-if-you-may-be-eligible-for-the-boiler-upgrade-scheme-from-april-2022
Home Improvement Grants and Loans are available from Test Valley Borough Council for energy efficiency measures and improvements. The grants are means tested and for people with an income of up to £15,000 per year with savings less than £10,000. The loans are for a household income of up to £20,000 per year and savings less than £10,000. For more information and eligibility visit https://www.testvalley.gov.uk/housingandenvironmentalhealth/housing/private-sector-housing/private-sector-housing-renewal-strategy
Green Deal loans help you make energy-saving improvements to your home and to find the best way to pay for them. The improvements that could save you the most energy depend on your home, but typical examples include:
insulation, such as solid wall, cavity wall or loft insulation
heating
draught-proofing
double glazing
renewable energy generation, such as solar panels or heat pumps
For more information visit https://www.gov.uk/green-deal-energy-saving-measures
Solar Together Hampshire is a group buying scheme in partnership with Hampshire County Council for solar panels and battery storage for residents and small to medium enterprises. The intention is that through a group buying approach it is possible to access better prices for customers than they may achieve on their own. More details on this scheme can be found on Hampshire County Council website: Solar buying scheme | Hampshire County Council (hants.gov.uk)
If you have any queries please contact the Private Sector Housing team on 01264 368000.