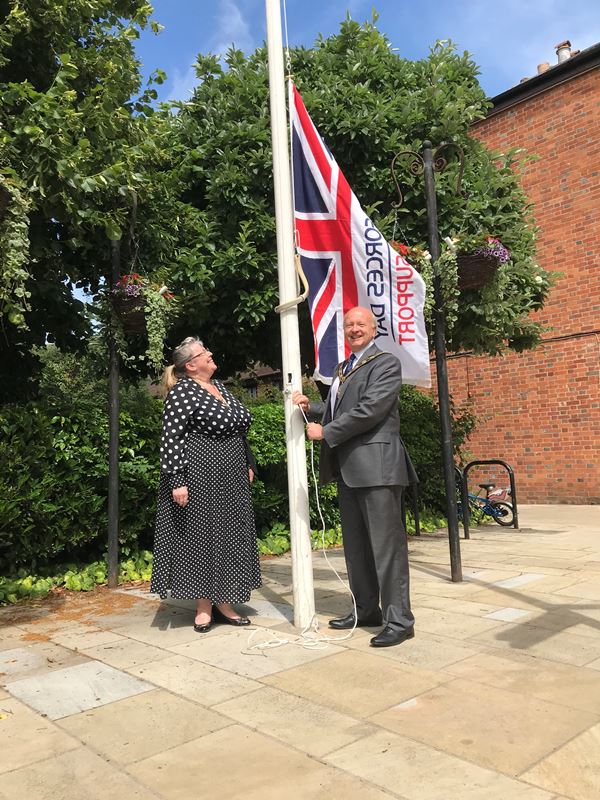 Paying respect on Armed Forces Day
Test Valley Borough Council will be flying the Armed Forces Flag this morning in Andover and Romsey to commemorate Armed Forces Day.
The Mayor of Test Valley, councillor Martin Hatley, will be at Romsey's Former Magistrates Court to raise the flag at 11am. In Andover, Armed Forces Champion, councillor Nick Matthews, will raise the flag at the Andover Guildhall.
Mayor, councillor Hatley, said: "While the current pandemic means Armed Forces Day this year is undoubtedly different, it is incredibly important that across the borough, we commemorate this day. Many sacrifices have been made by so many people for the freedoms we celebrate today.
"From all of us in Test Valley, we thank all of those past, present and future service men and women, as well as the freemen of our borough, who have been carrying out sterling work in supporting our communities during the current pandemic.
"That is why we raise our flags in Romsey and Andover this morning, to ensure we mark Armed Forces Day in the right way."
Armed Forces Champion, councillor Matthews, added: "I am extremely proud to represent the borough council today in a matter that is, of course, very close to my heart. I'm pleased that we are representing those who have given so much to protect our country across the borough."