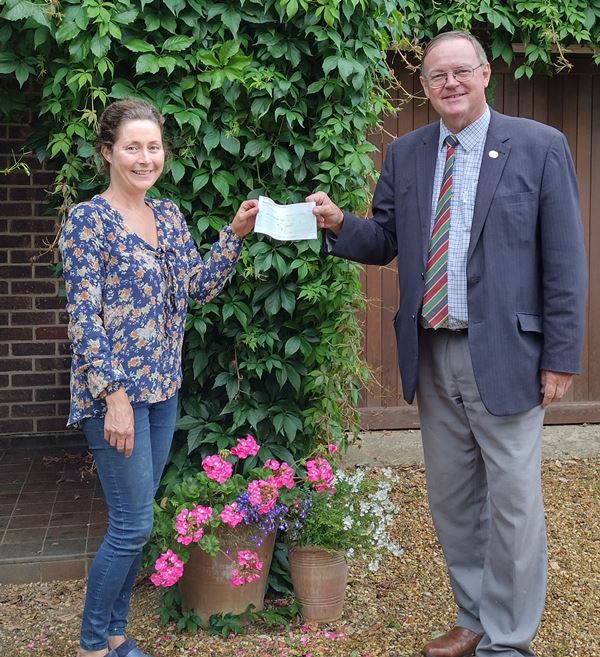 Cash boost as Garden Gem blooms
A keen green-fingered gardener is following in her parents' footsteps to launch her own business, having received a £750 Business Incentive Grant from Test Valley Borough Council.
Gemma Thompson has enjoyed gardening as a hobby for many years, learning the skills from her parents, who ran their own successful landscape gardening and nursery business for 40 years. From an early age Gemma would help them out with mowing, weeding and propagating plants and loved getting her hands dirty and working outside.
During the Covid-19 pandemic, Gemma lost her job in marketing but decided to use this as an opportunity to make the leap and set up her own gardening business, Garden Gem.
Gemma said: "I'm delighted to be working in horticulture full time and running my own business is a dream come true! Since lockdown, people have realised how important their gardens are to them and business has been blooming! I'm really lucky to be working outside in the beautiful Test Valley helping my customers turn their garden dreams into reality. I am so grateful for this grant which will help pay for a Garden Design course I've just started at Sparsholt College."
Ward member, councillor David Drew, added: "It's brilliant to see Gemma branching out, doing what she loves to do, and beginning an entirely new career out of it. I'm pleased that we have been able to support her in this venture and wish her lots of luck."
The council's Business Incentive Grants are available to anyone looking to set up their own business in Test Valley. Anyone who successfully applies for the grant will receive £750 if their business is still going strong six months later.
These funds have become available to the community as a consequence of the council's prudent investments, financial management and the use of the New Homes Bonus.