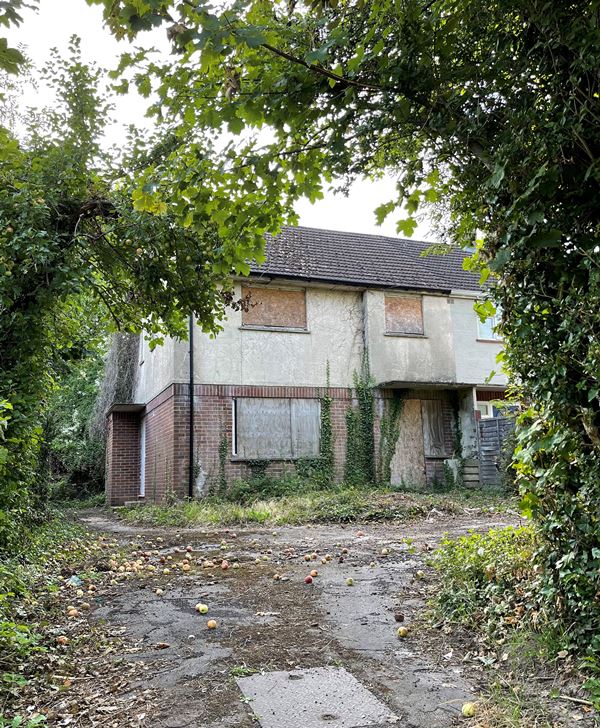 Charlton Road 'eyesore' property finally set for revamp
A house in Charlton Road that has sat empty for almost three decades has finally changed hands.
Ninety-one Charlton Road has been purchased by a private buyer after Test Valley Borough Council began proceedings to agree a voluntary purchase with the previous owner in November 2020. Councillors also agreed to pursue a compulsory purchase order in the event that it was unsuccessful, which would have forced the owner to sell the property to the local authority.
But earlier last month after detailed negotiations, and with just 24 hours to go until the anticipated exchange of contracts with the council, the owner decided to sell the house to a private buyer who had been trying to buy it for at least two years, and a swift exchange and completion followed at the end of August.
The home had sat empty for 27 years, attracting concern and criticism from local residents and neighbours and was often described as an 'eyesore'.
The authority has also had to tackle rodent infestations at the house in the past.
Leader of Test Valley Borough Council, councillor Phil North, said: "It is a huge relief for everyone involved to finally see the end of this long running saga, not least the local residents who have had to live with this eyesore in their local area. After all these years the property is now in the hands of a new owner, who I'm delighted to say is eager to transform the house and bring it back into use.
"I would like to thank everyone for their hard work to resolve this issue and look forward to seeing the home lived in once more."