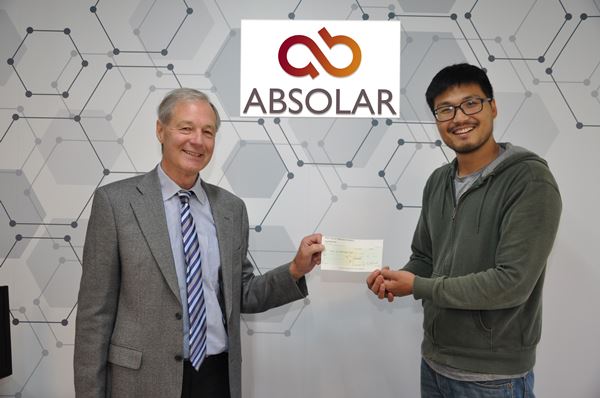 Climate change champions boosted by business grant
A local company that helps businesses to boost their energy efficiency has scooped a £750 business incentive grant from Test Valley Borough Council.
Dr Phil Wu and Nic Cory set up Absolar Solutions Ltd with the aim of helping companies to reduce their carbon footprint. Their state-of-the-art software can be used by businesses to assess the current carbon output of their buildings and offers practical solutions to minimise their impact on the environment, and slash costs.
In September 2020 they moved from a business incubator at the University of Southampton into the Innovation Centre at the University of Southampton Science Park, Chilworth. Before this, Dr Wu was a post-doctorate research fellow for ten years and Nic Cory worked as a chartered accountant.
The pair now plan to start selling their packages to local authorities and other organisations that own estates where energy savings can be achieved.
Dr Wu, said: "Absolar was fortunate to win a place in the University of Southampton Science Park Catalyst business accelerator programme in 2020, against some tough competition, which is designed to give new enterprises like ours the best possible chance of becoming commercially viable.
"We aim to simplify the challenge of dealing with the climate emergency by offering practical solutions and we would like to thank Test Valley Borough Council for their support."
Councillor Phil Bundy, who presented the cheque to Dr Wu, said: "I wish Phil and Nic all the best with their new business venture to help us on the journey to tackle climate change. The grant schemes are a real opportunity for new local businesses to get up and running."
The council's Business Incentive Grants are available to anyone looking to set up their own business in Test Valley. Anyone who successfully applies for the grant will receive £750 if their business is still going strong six months later.
These funds have become available to the community as a consequence of the council's prudent investments, financial management and the use of the New Homes Bonus.