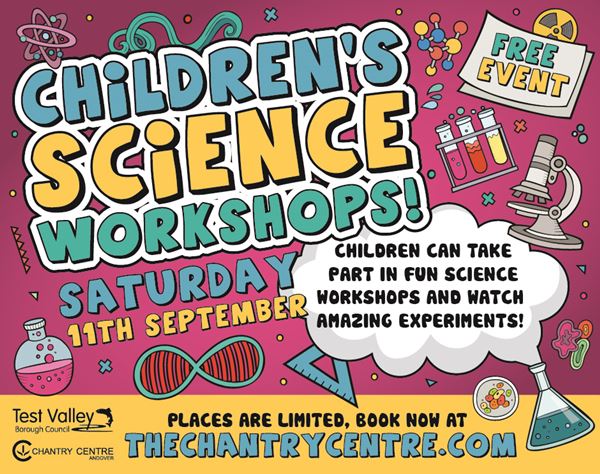 Don your lab coat and goggles and head to the Chantry Centre for children's science workshops!
The Chantry Centre is celebrating the start of a fresh new school year and on Saturday 11 September, an expert scientist is heading to Andover's indoor shopping mall to conduct amazing science workshops for children to enjoy!
Children can look forward to watching the scientist perform some astonishing experiments such as creating elephants toothpaste, hovering balls and much more!
During six interactive sessions, which are all free of charge, children will have a chance to watch the scientists at work and get involved, whilst also learning plenty about science.
The workshops will take place at the indoor garden area, located next to Boswell's Café, at set times between 10am – 2:30pm, and each session will last for 30 minutes. This is a free event but, to manage numbers safely, places will be limited. Tickets can be booked in advance online at www.thechantrycentre.com.
The science workshops will be run by Sublime Science. The company appeared on the BBC television programme Dragons' Den in 2015, where two of the dragons invested in the business. Sublime Science scientists perform all across the UK, entertaining children with their experiments.
Leader of Test Valley Borough Council, Councillor Phil North, said: "These interactive science sessions will be great fun and will help to encourage children to take part in some rather unusual science experiments whilst learning interesting facts. We hope families will enjoy coming into the centre to experience something a little different."
More details about this event, including timings and information on how to book free tickets can be found at: www.thechantrycentre.com. Children's places are limited so advanced booking is advised to guarantee entry.