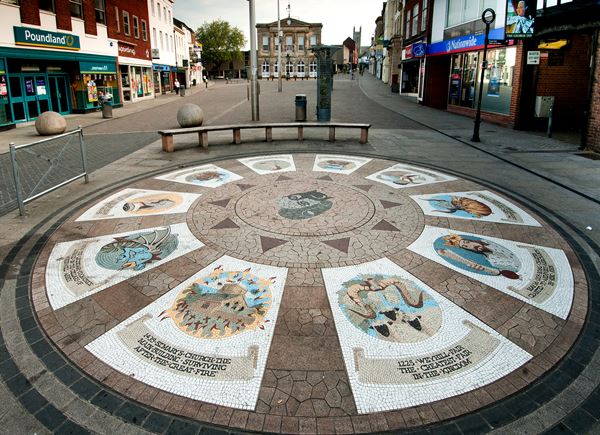 High Street planters to be removed as part of streetscape overhaul
The old caged and wooden planters in Andover High Street are set to be removed as part of an overhaul of the town centre streetscape.
Test Valley Borough Council will begin taking out around fifteen planters along Bridge Street and the High Street this weekend before the plant cages are removed in September - following an initial review of the town's features and furniture.
The work marks the beginning of a new project with urban design experts, NEW masterplanning, to transform Andover's public spaces and enhance the area's character and appearance as part of the authority's ambition to regenerate the town centre. They will look at all aspects of the town's streetscape, from buildings, lighting and seating areas, to surfacing, planting and art.
It follows hot on the heels of the town's masterplan adopted by the council in 2020, also developed by NEW masterplanning in conjunction with Hemingway Design, which sets out proposals to totally transform Andover.
Leader of Test Valley Borough Council, councillor Phil North, said: "I know that the plant cages have attracted criticism in the past, not least from me, and while it is clear that they were put in place to enhance the town centre, they are very much of their time.
"Their removal gives us a chance to consult more widely on how we can make our town centre more attractive for the future. Providing better street furniture and a wider variety of quality town centre greenery, as well as the opportunity to plant more trees. Crucially, this includes talking to disability groups to ensure any new street furniture doesn't become too much of a hazard.
"NEW masterplanning and Hemingway Design did a fantastic job helping us create the masterplan, so we are delighted to be working with them again on this urban design and public realm project."
The council will publish more information and details about how to get involved in the coming months.