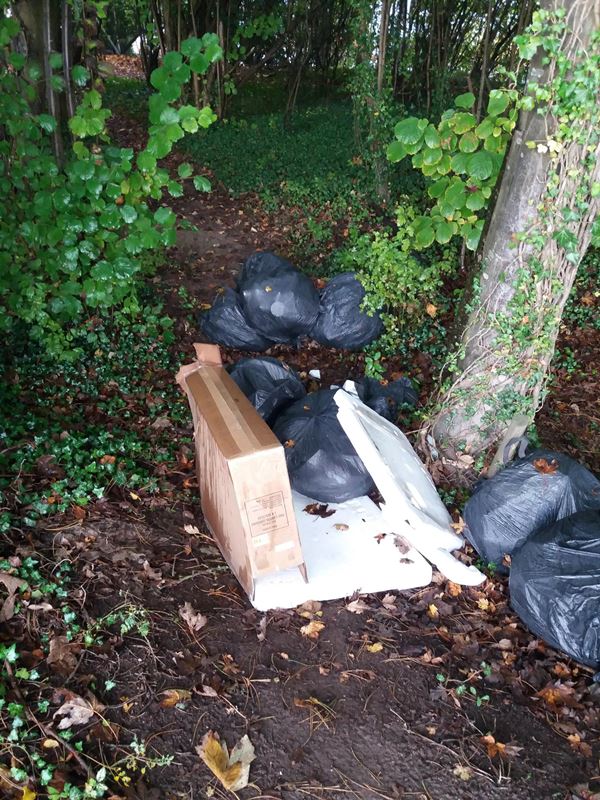 Fine for woman whose waste was dumped before buying bins
An Andover woman whose bags of waste were found dumped before she purchased waste bins from TVBC has been made to pay almost £1,000.
Paula Araujo, 34, of Halter Way, Andover, moved into the property in September last year, but didn't purchase a household waste or recycling bin to be collected by the council.
Instead, she claimed she had put the nine bags of food and plastic bottles outside ready for collection, before they were then found on land near Ox Drove in Picket Piece.
At Basingstoke Magistrates Court, Ms Araujo was fined £480, ordered to pay £458 in costs and a £48 victim surcharge for breaching her duty of care for her waste.
Portfolio holder, councillor Nick Adams-King, said: "It is residents' responsibility to know what is happening with their waste. Saying that you assume that our waste collection teams had just picked up the bags is not good enough.
"Residents do not deserve to foot the bill for those who are ignorant with their waste, and I'm pleased that in this case, the person responsible for that has been made to cover the cost."