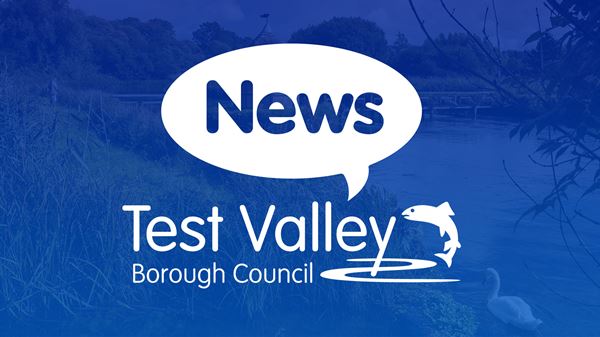 Further success for TVBC's military community support
Work to support military personnel, their families and veterans by Test Valley Borough Council has been recognised for the second successive year with a national award.
Last year, TVBC boosted its support for the armed forces through the authority's Armed Forces Community Covenant. Now, the dedications included in that covenant has been given a silver award from the Defence Employer Recognition Scheme, carrying on the success from a bronze award in 2021.
It follows work identified to further strengthen TVBC's military support to communities. In December 2019, the council's scrutiny committee requested a review of the authority's commitment to the Armed Forces Community Covenant. They set up a dedicated panel to undertake the work, led by the council's Armed Forces champion, councillor Nick Matthews.
Having revisited challenges faced by Armed Forces personnel and their families, they looked at what TVBC had already put in place and found that, although the council was meeting its promises, there were opportunities for further improvement. They included enhancing communication with partner organisations, and leading on a more inclusive approach to supporting the Armed Forces community.
Armed Forces champion, councillor Nick Matthews, said: "I am truly proud and honoured that we have achieved this award. TVBC, our Civilian/Military Forum (CMF) and our partners have worked extremely hard over the past year. The partnership has now formed a veteran walk in breakfast club, a community engagement network and working with other national local authorities in assisting veterans nationwide. We have both physical and mental health work streams and support, including the ongoing project to achieve veteran friendly GP surgeries throughout Test Valley.
"We are also just beginning in our new business partnership, for local businesses to sign up to the covenant and support them in assisting our veterans during transition and including our current serving families job and career prospects. We have come such a long way, but still always we can do more. I cannot express my thanks enough to our officers and all our partners who have engaged so proactively and with passion, culminating in this most prestigious recognition".