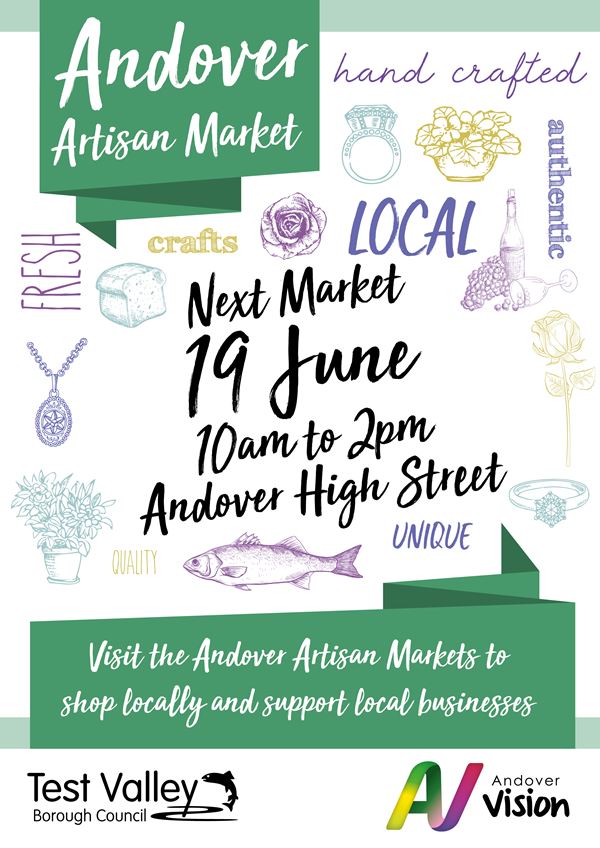 Local artisan food, craft stalls and live music coming to Andover High Street this weekend
The monthly Andover artisan market will be back open on Sunday 19 June from 10am to 2pm, featuring a delightful selection of goods from local independent businesses.
Shoppers can visit a range of food stalls, selling delicious produce from preserves and pastries to homemade bakes and biltong.
Skilled traders will be in attendance showcasing their uniquely crafted wares including hand-drawn illustrations, wooden homeware accessories and handmade macramé creations.
Entertaining market visitors from the Time Ring will be local band, The Ingenious Gentleman, performing from 11am to 12:30pm. Plus Andover's new seating area, Alfresco Andover, will be popping up in the High Street, giving visitors the perfect spot to sit and enjoy the performance.
The artisan market will be located in Andover High Street, just in front of the town's prominent guildhall. The market can easily be accessed from the bus station, train station and parking in Andover town centre is free on Sundays.
Leader of Test Valley Borough Council, councillor Phil North, said: "The artisan market is a great place to find something a little different, with a wide selection of locally produced goods and food available each month."
To find out more about the market and traders, visit testvalley.gov.uk.