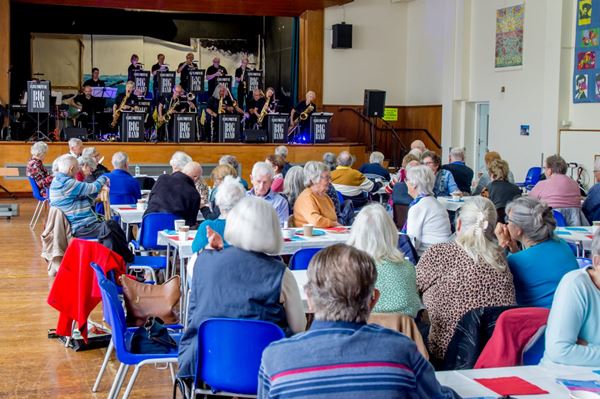 Big Band Buffet proves to be big hit in Test Valley
The Big Band Buffet, held at Test Valley School in Stockbridge, was once again a hit with residents this year.
On Saturday October 29 around 100 over 55s attended the event, which is organised by Test Valley Borough Council, to listen to live music, enjoy a lunch buffet and find out more about the helpful services and agencies in the area.
Mayor of Test Valley, Councillor Alan Dowden, was also there to welcome people.
Police, Fire, NHS, Citizens Advice and The Blue Lamp Trust were among some of the services providing support and advice to those in attendance.
They talked about a range of issues, including safety in the home, deterring crime, social prescribing, cost of living support, scams and cybercrime.
Some attendees were up on their feet and dancing to the music played by the Clive Fortune Big Band, who were performing songs from the 1930s, 40s and 50s, with a few contemporary hits thrown in to the mix.
Mayor of Test Valley, councillor Alan Dowden said:
"It was great to see so many people attending the Big Band Buffet this year and to hear such positive feedback about the music, services and food is very pleasing. These types of events are important to bring our communities together and engage with residents on what is available in our borough."