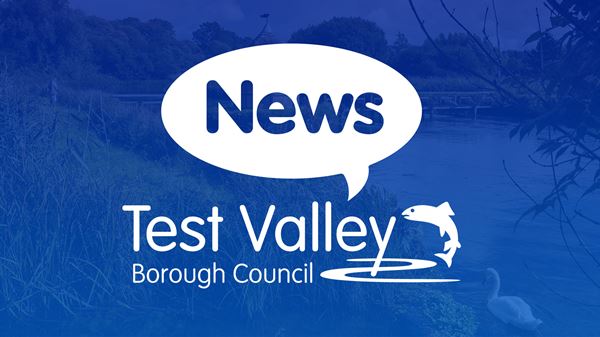 More than £95,000 awarded to Test Valley organisations through SSEN Resilient Communities Fund
Residents across Test Valley are set to benefit after 10 local organisations received a total of more than £95,000 from Scottish and Southern Electricity Networks' Resilient Communities Fund.
Many parish councils were given funding for things like generators
It comes following a Community Resilience Forum held in Test Valley
The fund is likely to reopen next year
Earlier this year, a Test Valley Resilience Forum meeting was held for parish councils and community groups to learn more about the fund, how they could bid for the money and guidance on how to draft their applications.
Ten parish councils and organisations have now each received a share of the fund to help them prepare for emergencies.
Chilworth Parish Council were awarded £7,000 for a village hall generator, while Broughton Parish Council are getting £20,000 for generators and other power equipment.
Elsewhere, Charlton Parish Council have got £4,695 for a portable generator and South West Hampshire RAYNET were awarded £4,673.76 for communications equipment.
The rest of the funding was awarded to:
Wherwell Parish Council - £2,614.52 for a generator, heater and cooking equipment
Longparish Parish Council - £18,994.50 for a generator for a community hub
West Tytherley, Frenchmoor & Buckholt Parish Council - £20,000 for generators and other equipment
Braishfield Parish Council - £9,687.80 for generators and other equipment
Quarley Parish Council - £5,000 for a generator and other equipment
CERT (Community Emergency Response Team) - £2,539.88 for training material and presentation equipment
The Test Valley Resilience Forum was established in 2014 to encourage more communities in the Borough to think about how they could prepare themselves for major incidents such as flooding. The forum brings together various different agencies, including charities and parish councils.
It is an opportunity for the different groups to learn from one another and has had a significant impact on the number of communities engaged in local resilience in the area.
Cllr Phil Lashbrook, Chair of the Forum, said:
"I'm delighted that so many communities in Test Valley have benefited from the SSEN resilience grants. Again, it shows the power of sharing information and working together. We are constantly learning and we will hold our next Forum in the new year to build upon this great success."
SSEN's Resilient Communities Fund is currently closed, but it is likely to reopen at some point in 2023.
You can find out more by visiting www.ssen.co.uk/about-ssen/our-communities/resilient-communities-fund.