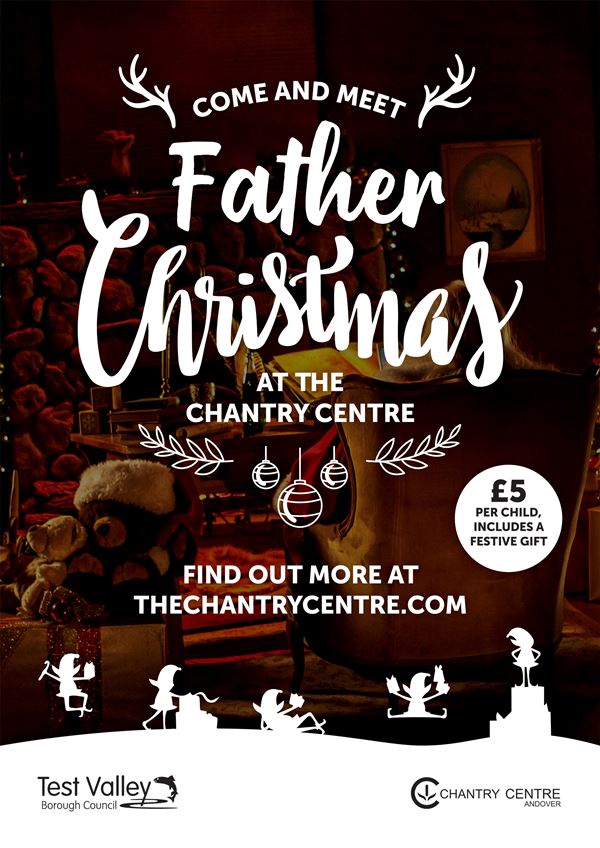 Town centre Grotto returns bringing Christmas spirit to the Chantry Centre!
The Chantry Centre's annual Grotto will soon be opening its doors and bringing lots of Christmas magic to Andover.
Father Christmas and the elves will open the Grotto for the first time on Friday 25 November, 3pm to 8pm to coincide with the Andover Christmas Festival which will be filling the town with a series of festive delights. The Grotto will then open on select dates throughout November and December.
Families can look forward to meeting some friendly elves and taking part in a short craft activity where they will have the opportunity to display their very own Christmas wish in the Head Elf's workshop.
They will then have the chance to meet Father Christmas, pose for photos and children will receive a special festive gift to take home.
The Grotto will be located in the same spot as previous years, near to Sports Direct and opposite Celebration Cube and Toy Arena. Tickets cost £5 per child and can be purchased by card at the door. Adults will be able to enter for free.
When visiting the Grotto families will also have the chance to visit the centre's shops and cafes, making for a great time out in the centre of town.
Full details of all opening dates and times for the Grotto can be found on the Chantry Centre's website www.thechantrycentre.com