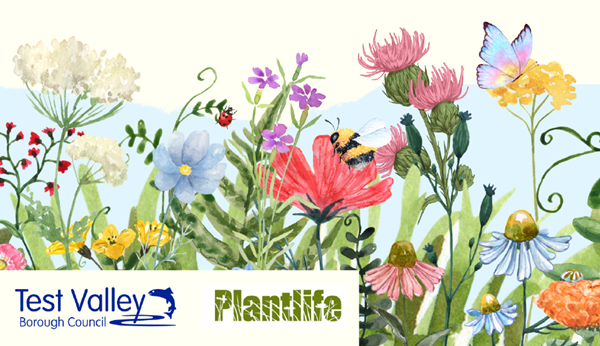 Council Joins No Mow May to support pollinators
Test Valley Borough Council is inviting residents to help create a pollinator-friendly borough for the month of May and beyond, as part of No Mow May. This national campaign support pollinators by leaving stretches of land to grow wild.
As part of our commitment to create a sustainable, environmentally-friendly borough, we have mapped out a number of green spaces and banks of urban meadows that will be allowed to grow wild as 'pollinator rest stops' throughout May and beyond.
Signs will be popping up across the borough to show where these green spaces are located. Key areas for residents to look out for are roundabouts, parks and nature reserves.
No Mow May is a simple but effective way to help pollinators thrive. By allowing wildflowers and other native plants to grow, we can create essential habitats for bees, butterflies, and other pollinators, which are vital to our ecosystem. In addition to supporting pollinators, No Mow May also helps to reduce carbon emissions, save water, and create beautiful, natural landscapes.
Charlotte Rimmer, countryside officer for Test Valley Borough Council, said: "No Mow May is a great way to support pollinators and make a positive impact on the environment. We would love residents to join us in this campaign and create help us pollinator-friendly habitats in their gardens and green spaces."
For more information, please contact Test Valley Borough Council's countryside team: countryside@testvalley.gov.uk