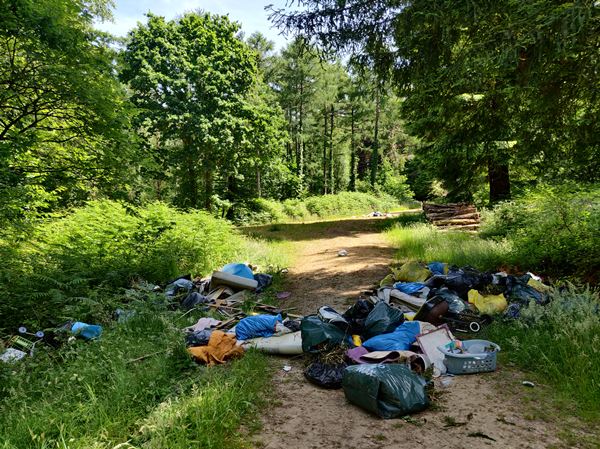 Failing to assist with fly-tipping investigation leads to man being ordered to pay nearly £2,000
A man has been ordered to pay nearly £2,000 after failing to help with an investigation into a large fly-tip found in woodlands known as Lords Wood.
In June 2022, Test Valley Borough Council received multiple reports of a large fly-tip, which included a number of plastic bags containing household waste, a mattress, plastic garden plant pots, household furniture, wood, carpet, and other household items.
Contents inside the waste led officers to Mark Dane, of Haweswater Close, Maybush, Southampton.
Dane was invited to attend an interview under caution on 23 September 2022, but he failed to attend.
He was later served with a notice requiring assistance with the investigation, but there was also no response.
Mr Dane was sentenced with failing to assist with the fly-tipping investigation.
At Southampton Magistrates Court on 31 March 2023, Dane was ordered to pay a fine of £1,100, a victim surcharge of £440 and costs of £451.
Paul Wykes, Head of Environmental Services at Test Valley Borough Council, said:
"This is a brilliant result and one that people should take notice of. Failing to help us when investigating these matters will lead to a harsh sentence and one that is so easily avoidable. There is no excuse for this and we will do all we can to ensure people face the consequences."