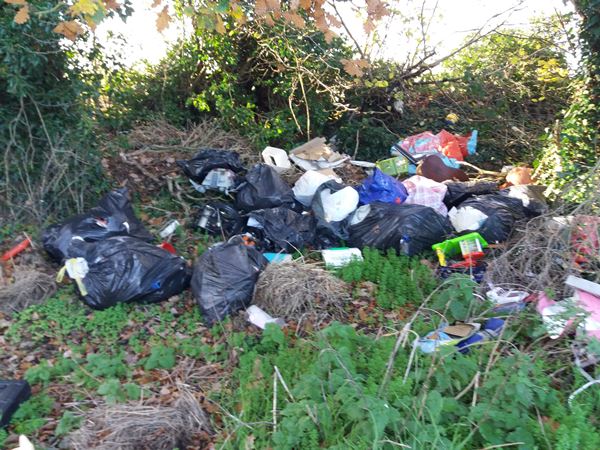 Woman fined after large fly-tip, including laptop, guitar and old game console, found in Thruxton
A woman from Wiltshire has been fined after a large fly-tip was discovered in Thruxton.
On 7 December 2022, Test Valley Borough Council (TVBC) received reports that rubbish had been dumped at Thruxton Racing Circuit.
The waste consisted of a large amount of general household rubbish including a laptop, books, toys, clothing, an old game console and numerous other items.
Paperwork in the fly-tip led officers to Angela Keen, of The Groves, Chilton Foliat.
Keen, 54, attended an interview under caution and stated that she had handed her waste over to two men who had cold-called at her property.
Keen did not ask the men for any transfer notes or legal documents and paid them £200 to dispose of the rubbish.
Keen pleaded guilty to failing in her duty of care in regard to the transfer of her household waste to an unauthorised person.
Appearing at Basingstoke Magistrates Court on 21 March 2023, Keen was ordered to pay a fine of £140 and £100 in compensation for the clean-up of the waste.
Paul Wykes, Head of Environmental Services at Test Valley Borough Council, said:
"This prosecution really highlights the importance of people making sure they see all the legal documents that confirms someone is an authorised waste carrier before paying them to take away any of your rubbish. It takes very little time to do so, there is no excuse. It could prevent you from having to make a court appearance in the future."