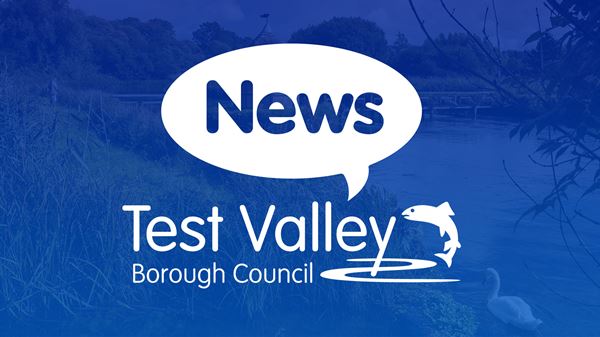 Council Leader Phil North and Natural England visit pollution reduction projects at Roke Manor Farm
Leader of Test Valley Borough Council (TVBC), Councillor Phil North, and Planning Portfolio Holder, Councillor Phil Bundy, met representatives of Natural England and Roke Manor Farm last week, to view a nitrate mitigation project and learn about future plans for habitat creation.
The location of the visit was the farm, near Romsey, where leading work is being undertaken to reduce polluting nitrates in the soil, by planting and managing land previously used for pig-farming. Nitrates are one of the main pollutants to our waterways and ecologically sensitive sites, such as the Solent. Projects like this can offset nitrates created by other land uses, such as much-needed housing development, and both TVBC and Natural England support the work Roke Farm is doing.
For TVBC, this includes taking part in a credit scheme that links the mitigation at Roke Farm with small, local house builders who can access nitrate credits, thus enabling housing projects to get underway in the borough. This means that TVBC can continue to meet ambitious targets it has set, to deliver housing across the area and support the local economy.
Leader of the council, Phil North, said:
"Working with Roke Manor was a really practical way to help unblock the planning permissions that had been held up by the nitrates issue and it was great to see first-hand the transformation of the site. Whilst I worry about the impact taking farmland out of use permanently has on food security, I'm excited about the further opportunities for stackable benefits this project might bring, especially in relation to habitat creation and biodiversity net gain.
"I've consistently lobbied government ministers to require water companies to strip out nitrates at their waste treatment works - and I'm pleased that is now being done as part of the Levelling Up and Regeneration Bill, but we also need to look at all options to minimise pollution into the River Test and The Solent."