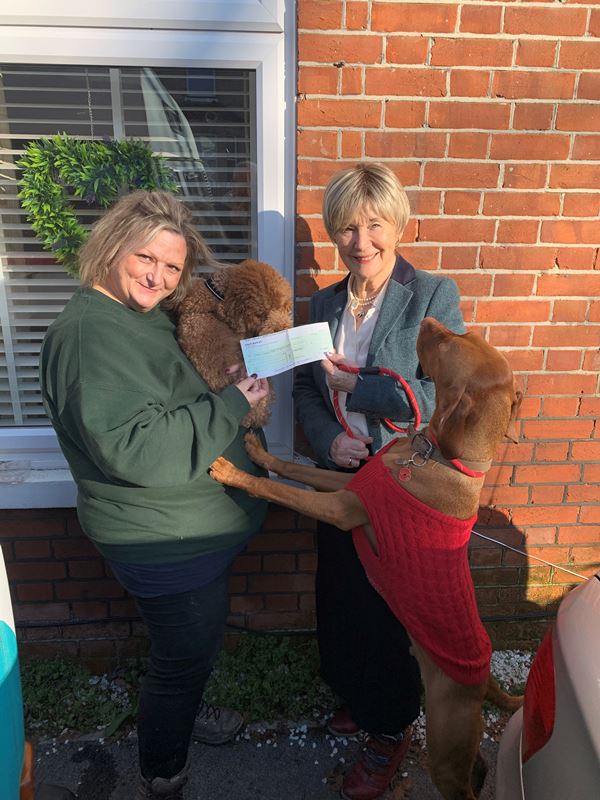 Council supports 'dream job'
Test Valley Borough Council has awarded a £750 Business Incentive Grant to a new Andover business.
Last year, after taking voluntary redundancy, Laura Tengrove decided on a career change and launched her own dog boarding and day care business, Trendy Dog Hotel and Pet Services.
She discovered the council's Business Incentive Grant through conversations with their Animal Welfare Officer.
Laura said:
"This is my dream job. I love dogs, and I'm enjoying meeting new customers and watching my business grow.
"This boost from the council is really helpful, and I would recommend anyone considering starting their own business to call and check if they are eligible for a grant."
Laura will be using the grant to purchase dog cages to increase safety when travelling in her vehicle.
Andover Millway ward councillor Zilliah Brooks presented the cheque to Laura, saying:
"It's wonderful to hear that Laura has managed to turn a difficult situation into her dream job!
"I wish her every success, and I'm thrilled that the council has been able to help her on her journey to running her own business."
The council's Business Incentive Grants are available to anyone looking to set up their own business in Test Valley. Anyone who successfully applies for the grant will receive £750 if their business is still going strong six months later.
These funds have become available to the community as a consequence of the council's prudent investments, financial management and the use of the New Homes Bonus.
For more information about the council's grant schemes, visit www.testvalley.gov.uk.