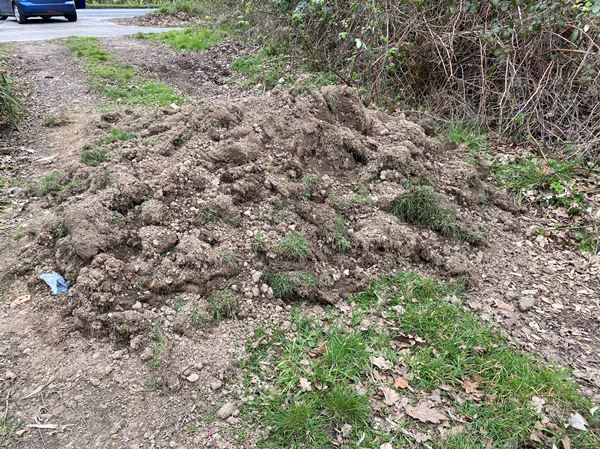 Man ordered to pay £2k for failing to help with fly-tipping investigation
A Southampton man has been ordered to pay almost £2,000 after failing to assist Test Valley Borough with a fly-tipping investigation, after waste was found dumped in North Baddesley in spring last year.
On 5 April 2022, TVBC received a report from an eyewitness who had seen a vehicle fly-tipping large chunks of soil and turf at Castle Lane, North Baddesley. The waste was also blocking the entrance to the Southern Water pumping station
The vehicle, a red tipper truck, was shown to be registered to Toby Flanagan of Fritham Road.
On 8 April 2022, TVBC served a legal notice to Mr Flanagan requiring him to assist with the investigation.
Just two days later, a fly-tip containing identical matter was found in a second location on Castle Lane, close to that of the first.
Evidence within the soil enabled council officers to trace it back to the defendant.
TVBC served a further notice to assist with the investigation on 21 June 2022, with which he failed to comply.
Flanagan was found guilty in his absence at a hearing at Southampton Magistrates' Court on Friday 6 January, for failing to respond to the legal notice. He was ordered to pay a £660 fine, £264 victim surcharge and £1,034 costs.
Portfolio holder for environmental services, Councillor Nick Adams-King, said: "It baffles me that, presumably, this gentleman thought he could ignore legal notices to attend interviews and get away with it. That is certainly not the case, and we will always pursue the matter until it ends up in court.
"Fly-tipping is an utterly disgusting and inexcusable crime and failing to assist with an investigation is just as deplorable. I hope that this serves as a valuable lesson and a deterrent to those in the minority who might consider doing the same."