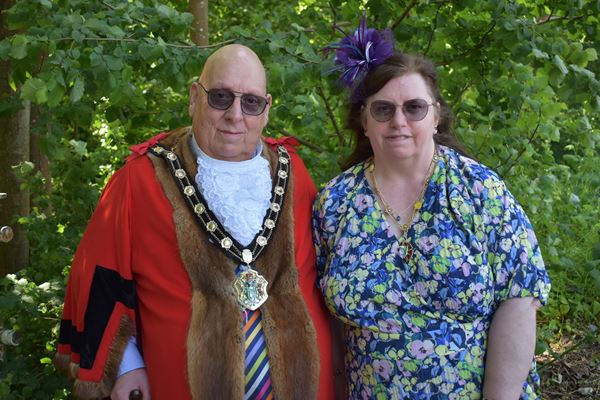 Test Valley appoints new Mayor
Following Test Valley's Annual Full Council meeting on Wednesday 24 May, Councillor Phil Lashbrook was elected as the new Mayor for Test Valley.
Councillor Lashbrook, who represents the Bellinger ward on Test Valley Borough Council, will be supported by the Mayoress, Councillor Linda Lashbrook who represents Charlton and the Pentons.
The new Mayor has spent the last 12 months deputising for the outgoing Mayor and Mayoress, Councillor Alan Dowden and Councillor Celia Dowden.
At the same meeting, at Crosfield Hall in Romsey, Councillor Gordon Bailey was appointed as Deputy Mayor.
Mayor of Test Valley Phil Lashbrook, said:
"I'm delighted and honoured to have been appointed the new Mayor of this great borough. After a year of supporting Councillor Dowden as his deputy, I'm excited to see what the next 12 months brings and what events and activities are in store for me. I would like to thank all of my councillor colleagues for giving me this honour and I'm looking forward to working closely with Councillor Bailey over the coming year. I would also like to thank my wife, Mayoress Linda Lashbrook, for her unwavering support."
During his civic year, Councillor Lashbrook announced that his Mayoral Appeal will be raising funds for a number of charities and groups including The Countess of Brecknock Hospice, Enham Trust and Romsey District Scouts.