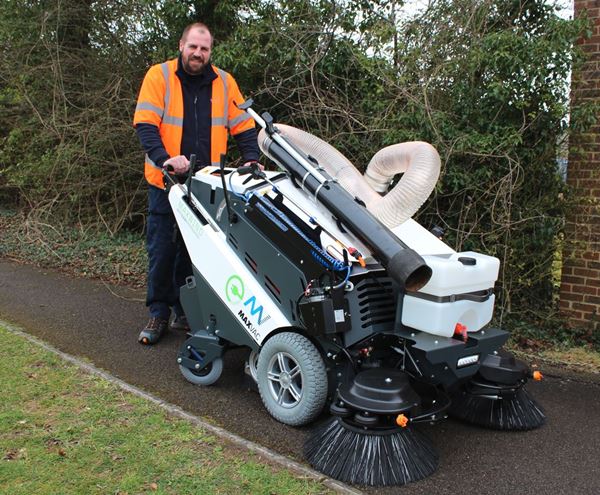 Council going green to keep the streets clean!
Test Valley Borough Council (TVBC) is taking a step forward in reducing its carbon footprint, following the delivery of three new electric powered pedestrian sweepers.
The quieter, better-performing new machines will be replacing the Council's existing fleet of diesel pedestrian ones.
The new sweepers are more powerful, and are quieter too, which is beneficial as they will be predominantly used in both Andover and Romsey town centres.
In 2020, the council approved its Climate Emergency Action Plan, which identifies what actions the local authority will take towards becoming carbon neutral.
Members of the public should start to see the pedestrian sweepers in action over the coming weeks.