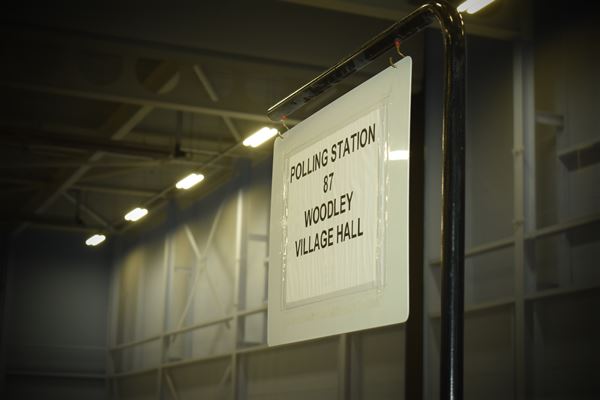 99.8% of voters in Test Valley brought ID to the polling station for local elections
Data shows most electors voting in the borough met newly introduced voter ID requirements.
Figures show that across Test Valley Borough Council, 21,789 electors voted in person at our 95 polling stations on 4 May 2023.
By the end of polling day, 52 electors who had tried to vote in a polling station had not been given a ballot paper because they did not meet the new voter ID requirements (0.2%). This equates to 0.1% of the entire turnout for the elections which was 33,916 votes cast, including postal votes.
The figures also show while 127 electors were initially turned away, 75 returned with acceptable ID and were able to vote.
The Electoral Commission is collecting data from all local authorities across England who held elections on 4 May. It will publish an initial assessment of the voter ID requirement in June and a full evaluation of the local elections in autumn.
Whilst it is disappointing that any elector was turned away, the Returning Officer had to comply with the new legislation introduced for polls from 4 May 2023. These figures demonstrate that the vast majority of electors who came to our polling stations were aware of the new ID requirements and were able to cast their vote.
Andy Ferrier, Returning Officer said:
"The council carried out extensive work to raise awareness of the voter ID changes that were implemented this year. I'm delighted that almost all electors in Test Valley were prepared and able to cast their vote on 4 May. As all elections and referendums will now require suitable photo ID, we will continue to work hard to try and make sure we do not have to turn anyone away in any future elections."
Test Valley Borough Council is encouraging any elector that may not have an accepted form of photographic identification to apply for a free Voter Authority Certificate now, so that they can participate in future elections.
This can be done online at https://www.gov.uk/apply-for-photo-id-voter-authority-certificate, by post or in person – please contact Electoral Services on 01264 368000 for more information.
You can see the full Voter ID data by ward by visiting www.testvalley.gov.uk/ElectionsMay2023.