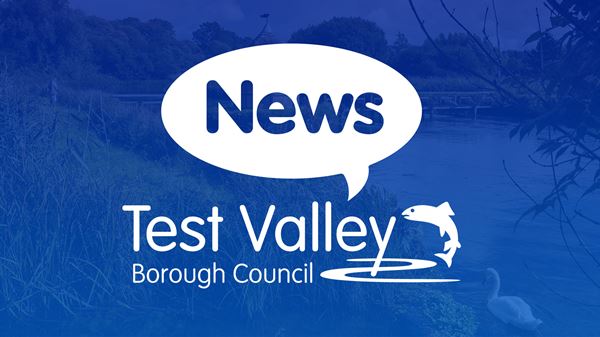 Council and community groups join forces to develop Community Energy Projects across Test Valley
Test Valley Borough Council (TVBC) is launching an exciting new programme to promote and develop community energy projects across the Test Valley as a way of helping its parishes and communities reach net zero. It is partnering with Community Energy South (CES) and local community energy group Dragonfly Power to deliver a two-year initiative, which is being funded by the UK Shared Prosperity Fund as part of a borough wide programme to help communities and businesses to decarbonise.
Community energy is about people coming together to generate low-carbon heat and power and reducing energy use. It involves developing community-owned renewables – such as solar panels on the rooftops of community buildings – and supporting local households to reduce their energy use as a route to developing lower carbon communities.
In addition to supporting Dragonfly Power to develop a portfolio of community owned solar projects across the Test Valley, CES will work with communities to develop a network of trained community energy champions that can deliver energy support and advice to householders. These energy champions can set households on the pathway to reducing household energy costs and improving energy efficiency.
To kick start the project, a launch event is being held at Stockbridge Town Hall (Hurford Hall) on Tuesday 13 June at 6pm, which is an opportunity to find out more about this exciting programme and how communities can get involved.
Graham Smith, Head of Planning Policy and Economic Development at Test Valley Borough Council, said:
"We are keen to support the development of community energy as a way of helping the communities and businesses in the borough reach carbon neutrality and tackle climate
change. We look forward to working closely with communities, CES and Dragonfly Power to achieve these aims."
Ollie Pendered, CEO of Community Energy South said:
"We're very happy to be working with Test Valley and Dragonfly Power on this ambitious new programme. With the cost-of-living crisis, effective energy advice for local communities has never been more important. Renewable energy will also be key to our future net zero aims, as well as building local energy resilience."
Anton Page, Chair of Dragonfly Power, said:
"At Dragonfly Power, we are excited to be starting this project. As a first step, we would like to involve as many local people as possible to get involved and will be undertaking a programme of community outreach and engagement to encourage communities to become active participants."