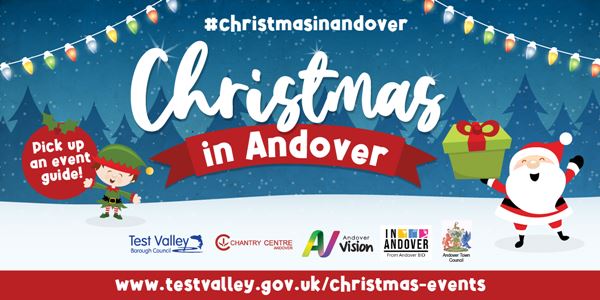 Christmas gifts galore at this weekend's markets
Head down to the pop-up market in the Chantry Centre on Saturday from 10am to 5pm and the Artisan Market in Andover High Street on Sunday from 10am to 2pm for a chance to grab those last-minute Christmas gifts.
The Chantry Centre pop-up market is host to a variety of traders with some great present ideas, from clothing and handbags to unique pebble pictures, signs, art, candles and bathing treats.
In addition one of the largest Artisan Markets of the year will be in Andover High Street this Sunday with a huge range of stalls to explore, from your favourite tipple at the Cider stall, to delicious local produce for your Christmas feasts. There will be plenty of unique gift ideas from local artisans, beautiful children's clothing, hand-made bumble bears, art and crafts, pampering and more. What's more Santa will be in his sleigh parked up by the Guildhall from 10am to 4.30pm, he will be available for selfies and spreading the Christmas spirit!
Leader of Test Valley Borough Council, councillor Phil North, said "It is great to see Andover bustling this Christmas, the markets and the shops have provided a great offering. What a fantastic opportunity this is to shop locally and support our small businesses."
The pop-up market is located in the Chantry Centre right next to the Christmas grotto, which will be open Saturday and Sunday. There will also be a children's Christmas craft workshop in the mall's garden area next to Boswell's on Saturday.
These are the final markets before Christmas, and this weekend is also the last chance to watch the fabulous 'Letters to Santa' projection show hosted by InAndover on the Lloyds Bank building over the weekend from 5pm to 7pm.
A new timetable of market events will be published in the new year.