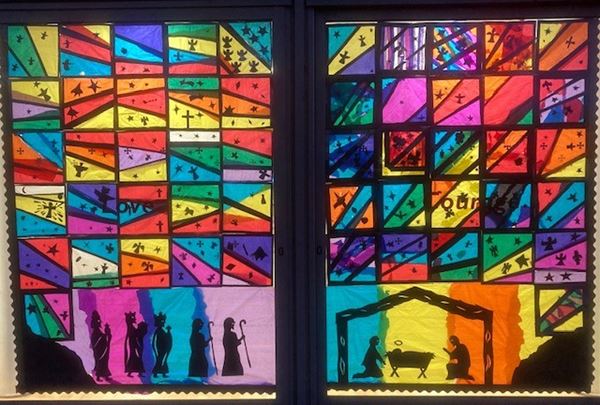 Window Wanderland returns to light up the streets of Andover!
Andover residents, businesses and schools are invited to dig out their scissors and sticky tape and be a part of this year's Window Wanderland.
Following the success of the 2020 event, which saw more than 114 locations across the town light up their windows with an array of magical light box displays, Window Wanderland will be returning on Saturday 27 and Sunday 28 November, between 5pm-9pm
This fantastic festival of light encourages residents to illuminate the streets by creating fun window displays which will be lit up during the evening. The unique artworks can then be seen by following a trail throughout the town. Families can register their interest and add their window to a special trail map, which will be available to download ahead of the event.
To help inspire creativity, families will also have the opportunity to join some free creative workshops in person or online over the next couple of weeks, to help shape ideas for their illumined display. Workshops will be taking place on Sunday 14 November at Andover Library, and two virtual sessions will be held via Zoom on Saturday 20 and Sunday 21 November. Places for these workshops can be booked by calling the Lights Box Office on 01264 368368.
Leader of Test Valley Borough Council, Councillor Phil North, said: "Window Wanderland was such a great success last year, it really helped to bring people from the community together during a difficult time and create something truly special in Andover.
"This year we have seen so much interest from residents excited to be involved once again, and I'm looking forward to seeing some inspiring window displays this year."
More information can be found at: https://www.facebook.com/WindowWanderlandAndover.