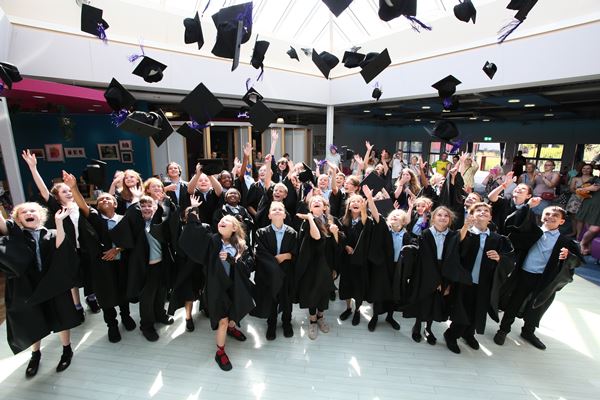 Children celebrate at Andover Junior Graduation
Hundreds of pupils from schools across Andover celebrated their junior graduations at The Lights during the last week of school term.
The 13th annual Andover Junior Graduation saw more than 600 year six students from ten schools across the town come together with their parents and carers to celebrate their move from primary school to secondary school.
Deputy Mayor of Test Valley, Councillor Phil Lashbrook, welcomed the pupils before they listened to speeches from the University of Winchester representative and secondary school head teachers. The children were photographed in their robes and each went on stage to receive a certificate.
Deputy Mayor of Test Valley, Councillor Phil Lashbrook, said: "These were the first graduation ceremonies since the pandemic, so it was absolutely wonderful to see all of the children together again. Everyone had such a fantastic time, despite the ceremonies taking place on the hottest days of the year!
"They're such lovely events and it's great to reflect on the children's achievements as they prepare to make the leap from primary school to secondary school.
"I'd like to say a massive thank you to everyone who helped to organise and support the events, including the coach company, photographer and robing company. Everyone involved helped to ensure the smooth running of the ceremonies over the four days."
The events are organised and funded by Test Valley Borough Council with the support of the University of Winchester.
As well as giving children the chance to don a traditional robe and gown, the ceremony is an opportunity to encourage the students to consider higher education in future years.