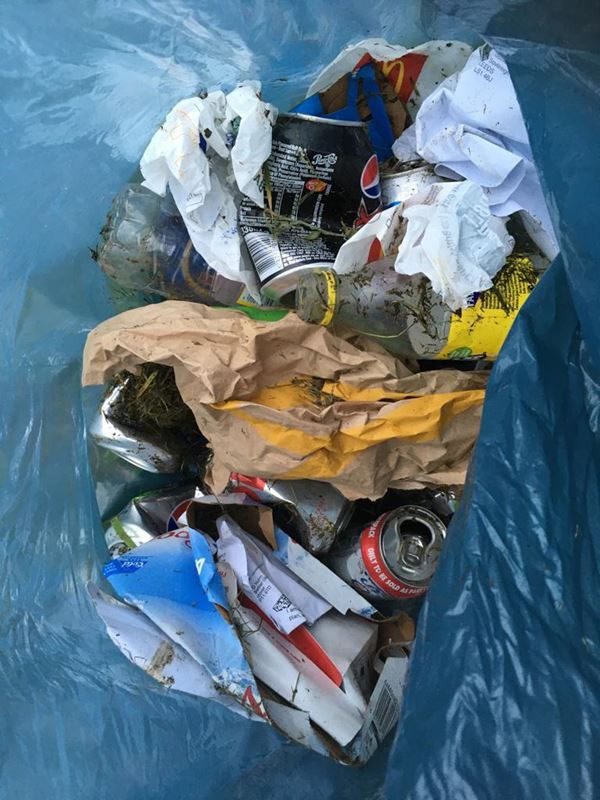 Fines and costs after rubbish dumped down Andover lane
More than £1,500 in fines and costs has been handed down after garden waste and household rubbish was found along Newbury Lane, Andover, last summer.
Michael Cole, now of Bromley, Kent, and Gemma Long, of Settlers Close, Andover, both admitted dumping of garden waste, a car stereo, fast food wrappers and cans last June.
Mr Cole, 29, had been running a garden waste collection business, and pleaded guilty to the offence after an investigation by Test Valley Borough Council.
Ms Long, 37, initially said that she had paid a man £10 to get rid of the waste and therefore wasn't responsible. She even gave a description of this person, before later admitting she made the whole thing up and indeed dumped the waste herself.
At Basingstoke Magistrates Court, they were both fined £480, made to pay £48 victim surcharge, with the costs divided between them at £289.46 each, totalling £1,634.92.
Portfolio holder, councillor Nick Adams-King, said: "People often come up with excuses or falsehoods to avoid paying for their actions. However, as usual, our environmental and legal teams have worked together to ensure those responsible are held to account, and that the clean-up bill for this selfish act isn't passed on to our taxpayers.
"My thanks go to our officers and I hope that this day in court serves as a further deterrent to those who think they can openly flout the law when it suits them."