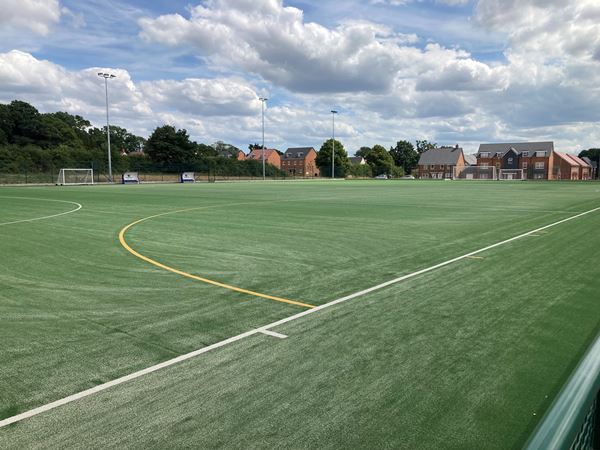 Ganger Farm Sports Park a step closer to opening day
A brand new sports facility in Romsey is now closer to opening after ownership was transferred to Test Valley Borough Council.
Over the past two years, TVBC has been working with the developer, Barratt David Wilson Homes to ensure that Ganger Farm Sports Park is fit for purpose and ready to welcome sports clubs and the wider community.
The council has now taken ownership of Ganger Park pavilion, its pitches and wider landscaped areas. Now, TVBC is working towards opening its doors in early September, ready for the winter sports season.
The site includes adult and junior football pitches, rugby pitches and an Astro-turf. The pavilion houses changing rooms, bar facilities, studio space and balconies that look over the pitches, and will be host to regular fixtures, training, weekly Parkrun and other clubs.
Community and leisure portfolio holder, councillor David Drew, said: "I'm really pleased that we're now in control of the building and can push on towards getting things up and running. It's a high-quality facility that I'm certain Romsey will make the most of, so I'm grateful for the work our leisure team and legal services have put in to make it so. More positive news about opening dates will follow in the next couple of weeks.
"Many will be aware of the delays in the building and its sign-off, but now we want to make up for that lost time and get clubs and residents using this fantastic facility as quickly as possible."