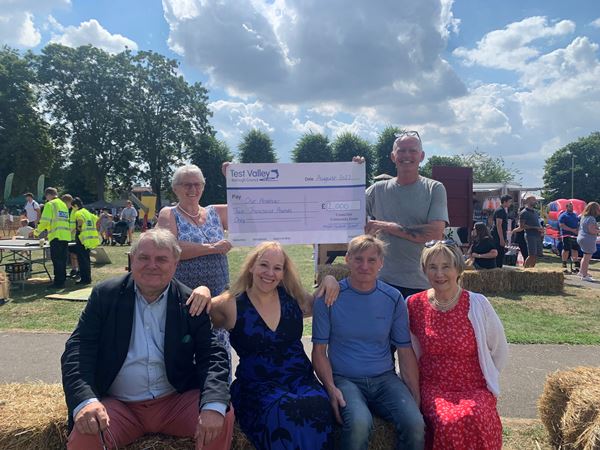 Andover Summer Fayre supported by a council grant
Our Andover successfully applied for a multi-ward Councillor Community Grant for £2,000 to support the Andover Summer Fayre on Saturday 27th August.
The Summer Fayre was a free event for local residents and included tea and cake, a bake off competition, raffles, live music and activity stalls such as beat the goalie and spin the wheel.
Cllr Iris Andersen, said: "TVBC ward councillors were happy to support this event. It brings local families together to enjoy an event on a bank holiday weekend at Vigo Park, which is easy to get to, being near to the town centre. A great opportunity to combine some shopping with attending a fun event."
The Test Valley Borough Councillors Community Grant Scheme aims to support local people to establish their own priorities and deliver local solutions to local issues. It also aims to encourage community led initiatives, supported by Borough Councillors who can play an active part in helping their communities deliver their ambitions.
For more information about the council's grant schemes, visit www.testvalley.gov.uk