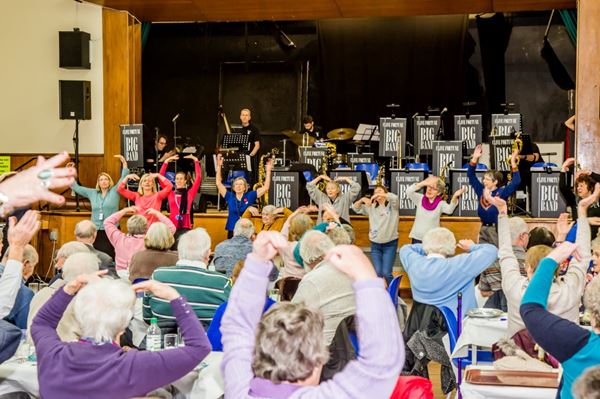 Big Band Buffet set to return with toe tapping tunes this October
Test Valley Borough Council's Big Band Buffet event will return once again with the chance to enjoy an afternoon full of live music, a great place to meet your friends and an opportunity to mingle with new people.
On Saturday 29 October, Test Valley School in Stockbridge will host the buffet between 11am and 3pm for residents over the age of 55. The event, features the Clive Fortune Big Band who perform an enchanting repertoire of big band classics and jazz standards, including originals from the 1930's, 1940's and 1950's with a few contemporary hits thrown in to the mix. In addition, there will be a number of speakers from various organisations including the Police, Fire Service, Southern Electricity Networks and Southern Water. They will offer advice on staying safe and where to get help with utility bills in recognition of the cost of living increases this winter.
Community and Leisure portfolio holder, Councillor David Drew, said: "This is a hugely popular event and we were pleased to received positive feedback from residents last time we hosted it. It is great that this fantastic event is back for 2022! It is a really enjoyable day that combines live musical entertainment with important community support and information sharing."
The Big Band Buffet is a free event but you will need to apply for a ticket which will be allocated on a first come, first serve basis. There will also be a free raffle with prizes including the chance to win a £30 voucher to spend on the High Street.
To book a place, or for more information, contact 01264 368840 or email: Community&Leisure@testvalley.gov.uk