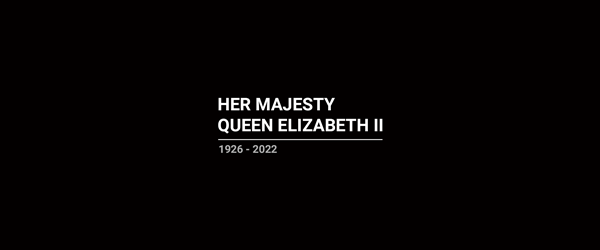 Statement from the Mayor of Test Valley, Councillor Alan Dowden:
"We are deeply saddened to learn of the passing of Her Majesty Queen Elizabeth II following 70 years of loyal, dedicated and unwavering commitment to her country.
"Throughout seven decades of change, both culturally and economically, the devotion that She gave to the Crown and steadfastness to the Commonwealth was incomparable. As was the love and devotion she showed to her family, including her children, grandchildren and great-grandchildren.
"Her Majesty Queen Elizabeth II had deep links to Test Valley, spending her honeymoon at Broadlands Estate in Romsey, and so many in the borough will feel a sense of personal loss at Her Majesty's passing.
"On behalf of the residents of Test Valley, I wish to convey my deepest condolences to all who knew and loved her.
"As a sign of deep respect and gratitude to Her Service, we will fly all our flags at half-mast.
"Tomorrow, Friday 9 September, at 10am we will open books of condolence at The Lights theatre, Andover, and the reception area at the Former Magistrates' Court, Romsey. The Royal Family will open an online book of condolence at www.royal.uk
"A Deputy Lieutenant and I will be laying a floral tribute to honour Her Majesty in the Garden of Remembrance at St Mary's Church, Andover, and the Deputy Mayor and a Deputy Lieutenant will be laying a floral tribute in the War Memorial Garden, Romsey. You are also welcome to lay flowers at these locations over the coming days should you wish."