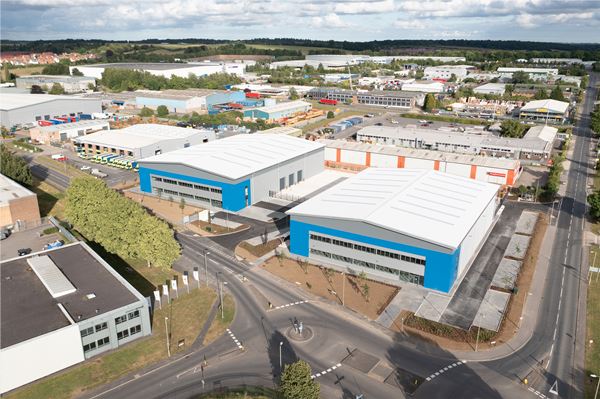 Council generates over £1.6M in additional income thanks to prudent property investments
During the financial year 2022-23, Test Valley Borough Council (TVBC) generated additional income of £1.68 million, thanks to investments it has made in property since 2014.
Through 'Project Enterprise', the Council has been developing and enhancing its own property portfolio, and making purchases of investment property, for financial return. This has included investment in a number of sites, including Walworth Business Park developments, Andover Trade Park and some residential properties in Romsey.
By the end of 2022/23, a total of £36.833M had been invested in 12 projects. All investments were made using existing council resources and no external borrowing was required. This has resulted in the generation of an additional £12 million since the launch of Project Enterprise in 2014. This additional income has been used to help set a balanced budget each year and ensure the ongoing delivery of services to the public.
Leader of Test Valley Borough Council, Cllr Phil North, said:
"We have been extremely cautious in how we have been investing in properties over recent years and have made sure any decisions we make will have huge upside for both residents and the council. The additional income we have generated over the last financial year alone shows that Project Enterprise has been a success.
"It's a tough time for local authorities across the country and these investments have meant that we remain one of the more financially secure councils. We will make sure that all decisions we make continue to be carefully considered and planned."
Central government and the Chartered Institute of Public Finance and Accountancy (CIPFA) are now recommending all local authorities stop undertaking further purely commercial investment activities because of the risks attached. Any future Project Enterprise investments will be in accordance with that guidance and based on a detailed business case.
ENDS