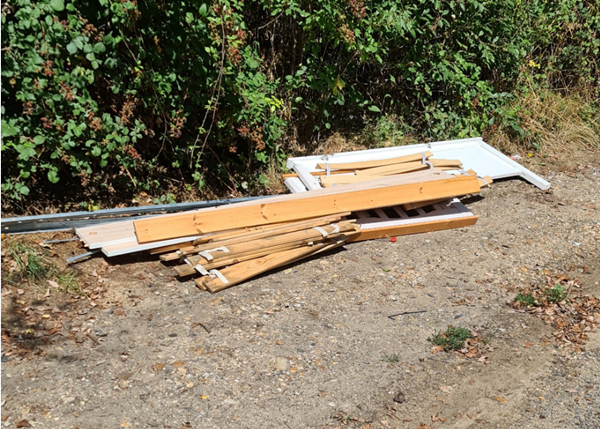 Man sentenced after fly-tipping dismantled bed in Nursling "so someone else could use it"
A man has been ordered to pay over £850 after he pleaded guilty to fly-tipping in Nursling.
Test Valley Borough Council (TVBC) officers received a report of a fly-tip on 24 August 2022 on Station Road in Nursling, which consisted of the wood and headboard of a dismantled bed.
The incident was caught on CCTV, and a DVLA search led officers to Deepak Sharma, of Corbiere Close, Southampton, who was invited to attend an interview under caution.
Sharma admitted to depositing the waste and claimed he had left it there so someone else could re-use it.
Appearing at Southampton Magistrates' Court on 10 February 2023, the 40-year-old was given a 12-month conditional discharge, ordered to pay the council £200 in compensation for the clean-up and full costs of £661.72.
Portfolio holder for environmental services, Councillor Nick Adams-King, said:
"We are very proud of the work that we do when it comes to cracking down on fly-tipping and this is another excellent result. There is never an excuse to dump waste illegally and you will face the consequences if you are found doing so.
"Every prosecution should serve as a warning that we have a zero tolerance policy to fly-tipping and it would be idiotic to risk a criminal record over something like this. A big thanks to our hard-working teams who help catch these criminals and keep our borough clean."