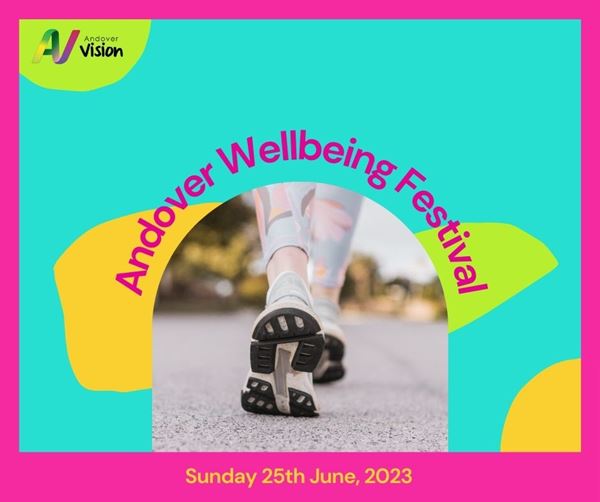 Council calls for participants to join NEW Andover Wellbeing Festival
Registrations are now open for participants to join Andover Wellbeing Festival, one of the new events being organised by Test Valley Borough Council for 2023.
Taking place on Sunday 25 June, the festival will provide an opportunity for local residents to discover new ideas and activities to promote a healthy mind and body.
The council are currently reaching out to local clubs, organisations and businesses that would like the opportunity to showcase their work and be a part of this event. Sports and fitness clubs, therapists, nutritionists, health food producers, mental health organisations, educational activities and voluntary projects are all invited to take part, as is anyone else whose work includes physical wellbeing, relational wellbeing, financial wellbeing or mental wellbeing.
The public event will be held in Andover town centre and will offer visitors the chance to try new experiences and learn valuable information in a free and accessible environment. The day will include interactive sessions, such as taster classes and workshops, as well as talks and demonstrations. There will also be a pop-up marketplace as well.
For any organisations unable to attend the actual event, there may still be opportunities to be involved and event organisers are happy to discuss options.
Anyone interested in taking part in the new festival must register their interest before Sunday 19 March 2023, by clicking the following link: https://form.jotform.com/230314424560344 or contacting Rebecca Maddox at rmaddox@testvalley.gov.uk.
Full details about the new event and the programme for the day will be announced over the next few months.