Household Waste and Recycling Collection Service

The collection of household waste and recycling takes place on alternate weeks.
This means that your black household waste wheeled bin will be emptied one week and your brown recycling wheeled bin will be emptied the following week.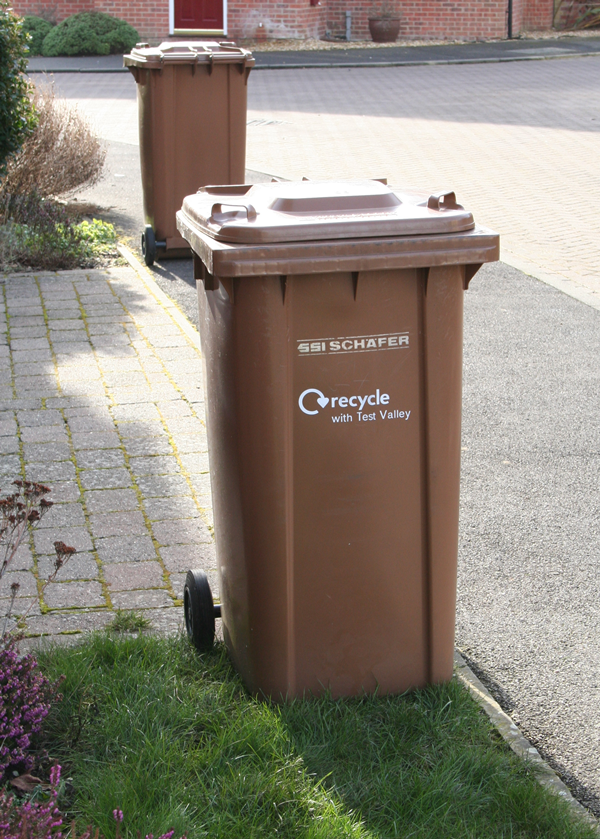 Your bin(s) must be placed at the edge of your property by 7am on your collection day. Your bin(s) must be returned onto your property as soon as possible following your collection.
Note: There will be some exceptions for flats where there are bin stores.
The contents of your brown bin are taken to a local materials recovery facility where the items are sorted and sent on for recycling. The contents of your black bin are taken to an energy recovery facility where they are burnt to produce electricity. For information on what to put in your brown bin, click here: What You Can and Cannot Recycle With Test Valley.
To check when your next collection is due, click here: When Are My Bins Collected?
To report a missed bin collection online, please follow this link: My Test Valley